Fashion Statement - #97259

This pair has been finished off with a spray that gives the impression they are truly made of 24K GOLD!  Wow, they turned out great and the gold bling gems around the edge adds so much to this pair.

The sunglasses are made of white plastic. The lense is a deep pink plastic. There is a clear jewelry cord tied to the end pieces to keep the glasses on your pet. The glasses measure  3 1/4 inches wide by 1 inch tall.

Lenses are hot pink but can appear red in some photos. You can order this pair with the pink lenses removed.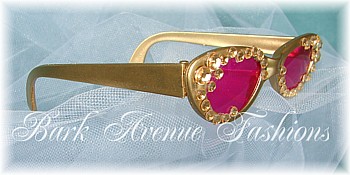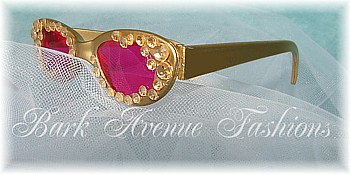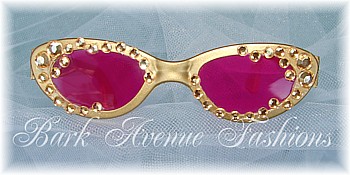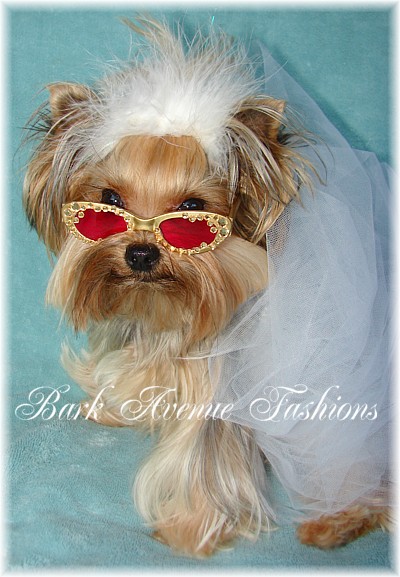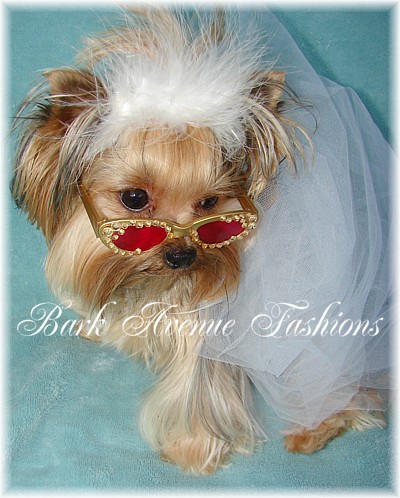 772-291-8101

www.BarkAvenueFashions.com

email:yorkierescue@yahoo.com

A Speciality Shop for the Yorkie Lover

All profits are donated to Florida Yorkie Rescue

Please click "with pink lenses" as this design is not available with the lenses removed.